An All-in-one Business Communications Platform
Tomorrow's Unified Communication business platform is here today with performance, features, and resiliency you can count on.
VoiceMaxx CE offers all the benefits of a complete unified communications solution along with the savings, ease of deployment and management, and rapid scalability of the cloud.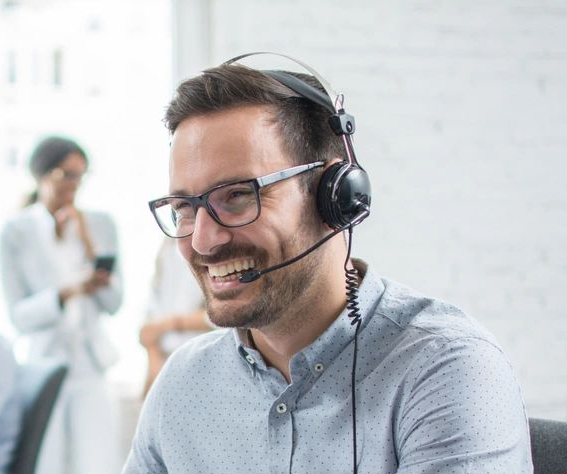 We're glad you're here!
If you have any questions we want to get them addressed. In certain cases specific pricing information is available. However, due to many considerations including your existing environment and technical requirements you can Contact Us any time for a custom quote.
We look forward to being of your assistance!
Collaborate more freely with mobility features
Whether you're in an office or on the go, you'll always have access to the collaboration tools, colleagues, and information you need. You can take and make calls from your desk phone, computer softphone, and mobile phone, giving you freedom to work the way you want with a single number for all devices.
An Enterprise Phone System with call center functionality built in
VoiceMaxx CE also has sophisticated call flow management for basic contact center requirements. Administrators can set call flow rules with Action Groups, use Auto Attendant to route callers to other call flows, or implement Geo Groups to direct calls by destination and Caller ID – All in real time via the online portal, MaxxPoint
If you have more complex customer care requirements, we have you covered. We offer a variety of contact center solutions that span blended agent and multichannel requirements with features like dynamic scripting, predictive dialing, and call recording.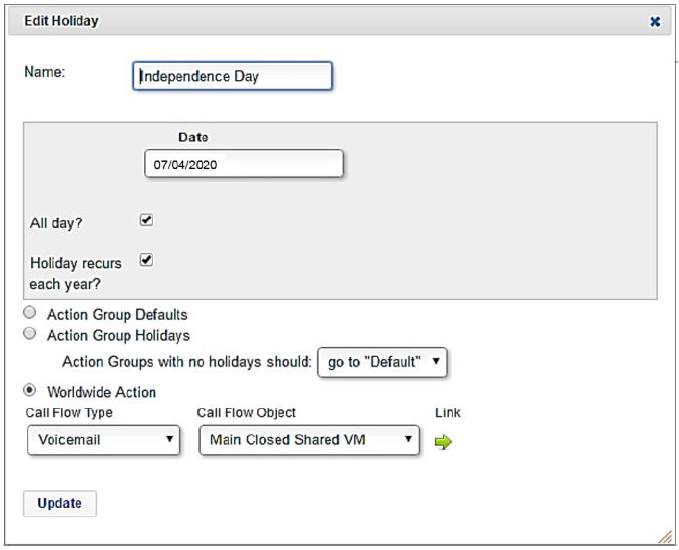 Set call routing destinations for recurring events like holidays, set up audio attendants, implement caller ID override, and more.
Integrations with Business Tools you use daily
VoiceMaxx CE lends powerful integration capabilities to the productivity, CRM, and storage solutions that you already use. Supported integration include Microsoft Teams and other applications, Salesforce, Google, InterCall, WebEx, DropBox, and more.
Customizable reports and dashboards
You'll always have the analytics you need in our convenient online portal. With customizable dashboards and easily downloaded reports you'll have access to details on items like calls, recordings, and faxing.
No Rip and Replace Required
Voicemaxx CE has hybrid deployment options that allow you to move to a full cloud solution at your own pace. Hybrid options allow you to leverage your existing infrastructure to gain the full value of your legacy on-premises equipment investment.
We're always here when you need us
If you need assistance outside normal business hours, will your service provider be there for you? Live phone support 24 hours a day, 7 days a week, 365 days a year comes standard. We've been providing support of these services for decades so you know you're talking to the experts.
Leading Cisco Technology with our expertise
VoiceMaxx CE has the added benefit of incorporating Cisco-based technology. VoiceMaxx CE includes Cisco Hosted Collaboration Solutions (HCS), a cloud service that builds upon Cisco's tried and true on-premises Call Manager offering, making it an ideal service for companies switching from a premises-based service or for those with Cisco infrastructure already in place.
A secure and powerful network backs&nbspit all
VoiceMaxx CE is hosted in secure, geo redundant datacenters. Because we own and manage our own network, you can rest assured we have the business continuity and disaster recovery you can rely on. Many customers choose to move to our hosted MPLS solution, Maxxis, for added dependability, increased bandwidth\traffic utilization control and reporting, 24\7\365 network monitoring and wide geographic coverage. It's a one-vendor approach that simplifies billing and support, while providing superior overall service.