Proven Leader in Reliable Communication Solutions
Since 1999, GroupCast has been recognized for innovation and leadership. More than any other notification provider, it is a fully-hosted, software as a service (SaaS) notification platform used by organizations to deliver timely messages and alerts through voice, text, email, social media, desktop pop up, and website posting. The service is proven to positively impact communication effectiveness, increase security, reduce churn, and save staff time. It comes with rock solid infrastructure and always available 24x7x365 live customer service and support.
Deepest feature set
The service is in a class all its own in feature areas such as delivery options, translation, list management, user management, Social Media integration, interactivity, reporting, recipient controls and more. And although it is feature rich, users of all skill sets report that it is intuitive and easy to use.
Uptime, security & capacity trusted by US military
GroupCast has built a robust infrastructure with no single point of failure. The service reliably delivers millions of messages quickly, even during widespread weather events.
Hands-free integration & automation
Contact data and other information updates automatically and can trigger notifications from over 130 data sources. Updated contact information can even be fed back into the data source.
Partnership
When you select GroupCast, you get a service supported 24x7x365 by a highly available team committed to helping you achieve your goals.
Your Trusted Partner for Connecting with Your Community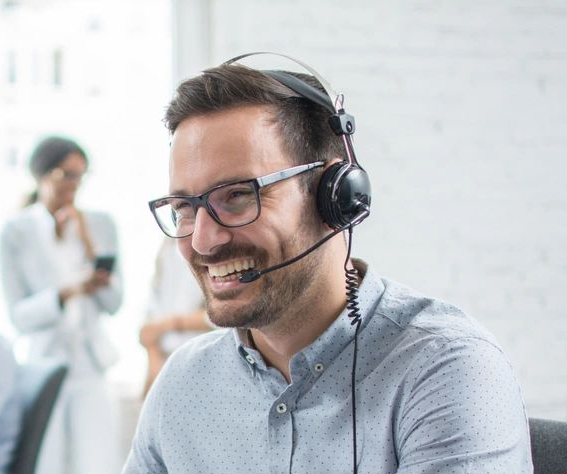 We're glad you're here!
If you have any questions we want to get them addressed. In certain cases specific pricing information is available. However, due to many considerations including your existing environment and technical requirements you can Contact Us any time for a custom quote.
We look forward to being of your assistance!
Deepest Feature Set: A Closer Look
Whether you use a notification service already or are just getting started, compare GroupCast side by
side to any other service in the industry. There is a reason why GroupCast consistently outscores all
other providers in rigorous RFPs in the nation's most demanding institutions. Below are some highlights:
GroupCast includes instant translation from English to 50+ languages. Simply type your message in English and have it automatically delivered to each recipient in his or her preferred language (includes up to 14 languages for phone delivery and more than 50 languages for email delivery). An innovative qualityassurance feature helps avoid common pitfalls of online translation tools and gives immediate insight into how recipients will experience the message. Optionally, you can fine tune and override translation content.
GroupCast makes it easier to post social media updates more frequently, using the same interface used to send voice, text and email announcements. The result is a social media presence that is regularly updated with timely information using a message that you control. GroupCast allows you to further increase engagement in your social media presence by posting the audio of any phone announcement directly to an embedded player within your Facebook page.
Hands-free updating of contact information saves staff time, improves employee satisfaction, and ensures that every message is on target, which is particularly important in emergency response.
GroupCast is the recognized leader in data integration. Information updates automatically and securely using a variety of integration methods, whether it is basic contact data or an unlimited number of custom fields such as group/activity affiliation, department data, human resources data, and much more. Changes to any data element can also trigger an unlimited number of preset template notifications.
Push notifications directly to a "pop up" on the screens of selected devices. Useful in an emergency to post to all computers in a specific zone.
Streamline deployment and support for large corporations with satellite locations. Authenticate against LDAP-aware data sources. Securely publish list definitions and messages between users.
Quickly send messages and view results using an app that works great on iPhone®, iPod touch®, iPad® and Android® devices. It is now even easier to quickly reach your entire company and your community. Simply log in with your existing GroupCast account and tap to send messages through voice, text and email. All of the lists you are familiar with using through the Web browser interface are automatically available. You can even view reports of deliveries, including real-time results of your active notifications.
Quickly get feedback from your community with surveys delivered through phone and/or web. An unlimited number of questions is supported. You can even randomize the question order to improve statistical accuracy. View the results using the built-in report tools or export results for analysis in other software packages. In addition to full-featured surveys, you can easily capture a simple touch-tone response (e.g., "press 1 if you can volunteer") and even capture voice responses, for use as a "verbal confirmation."
Employees can select how and when they are contacted by managing their contact preferences through the web- where they can update contact information, opt in/out of message types, and even review prior messages. The option to select which language preference to view the web-based user interface is also available to employees.
Organizations find GroupCast incredibly easy to learn and to use. The web-based screens have a contemporary feel and the integrated Guide Help is always available to provide tips. Users can also initiate messages through any touchtone phone by entering their PIN and following prompts, or by calling the GroupCast team to manually record and send a message.
The reporting engine allows you to select from dozens of standard reports or build your own based on any available data element. You can even save and schedule custom reports to, for example, send a list of "bad numbers". Real-time monitoring means you can review the progress of notifications as they happen.
Control how messages are delivered based on notification types (e.g., event reminder, emergency, AM weather closure, transportation notification, survey, etc.) to an unlimited number of contact points (e.g., home phone, cell phone, SMS device 1, SMS device 2, work email, etc.). You can set company wide default behaviors (e.g., call only phone lines 1 and 3 for surveys) and optionally allow changes to be made on an employe-by-employee basis. This helps address complex company specific scenarios.
GroupCast is proud to partner with multiple leading Internet colocation providers—the same outsourced IT partners employed by important content and enterprise customers. These facilities are protected by the most rigorous multilevel physical and biometric security systems and all sites are engineered to survive natural disasters. Redundant network, power, HVAC, and fire detection/suppression systems ensure the highest levels of system availability.
These redundant data center facilities are in addition to multiple connections to the nation's telephone network and dual delivery methods (TDM and carrier grade VoIP). GroupCast is always there when you need it.
When working with GroupCast, all session information including the uploading of sensitive information like phone numbers and email addresses is transferred and protected with 256-bit SSL encryption certified by VeriSign, the trusted industry leader in secure certificate authentication services and the highest level of encryption available to civilians in the US. Advanced cryptography methods including back-end salted hashing of passwords provide the highest levels of security and encryption.
Rapid, reliable & secure GroupCast has passed rigorous testing requirements of the nation's largest institutions, US Navy, Coast Guard and National Guard.
The service uses redundant firewalls from two independent industry-leading manufacturers to provide double the protection and ensure high availability. A security flaw in one firewall layer doesn't compromise the system—or your data. And not all firewalls are made alike. GroupCast uses firewalls with:
• Integrated Deep Inspection for application-level attack protection for our
• Internet-facing protocols, applied on a per-policy basis
• Denial of service protection against both internal and external attacks
• High-availability capabilities to minimize the potential for a single point of failure
• Dynamic routing support to reduce reliance on manual intervention to establish a new route in the event of failure
The application is built on a security-profiles model. The rights of each profile type are granularly configurable—whether Authorized Users, or one of an unlimited number of profiles that the company wishes to data, lists, reports, and even individual fields is governed by that user's Data View.
GroupCast has passed rigorous testing requirements of the nation's largest institutions, US Navy, Coast Guard and National Guard.
• Automation with over 130 data sources; updates employee/staff contact information, department data, human resources and much more
• Outbound phone message delivery to landlines, cell phones, etc.
• Optional recipient portal for managing preferences and reviewing past messages; includes ability to push changes back into original data source
• Survey builder with unlimited questions and delivery randomizer
• Translation into 50+ languages with qualityassurance feature
• Facebook and Twitter integration with optional posting of phone messages to an embedded player
• List publishing/subscribe functions to streamline centralized management and sharing of frequently used lists
• Message publishing/subscribing for centralized management of frequently used message
• Caller ID fully configurable for each job or user
• Unlimited quantity of phone numbers per contact
• Email message delivery
• Unlimited quantity of email addresses per contact
• SMS text message delivery (not SMTP)
• Unlimited quantity of SMS text message addresses per contact
• Data-driven advance messaging
• Multimodal/multilingual broadcast messaging
• Multilanguage text-to-speech (not library messaging)
• Real-time graph monitoring while call job is in progress
• User-defined data fields
• Web-based system administration
• One-click reporting
• Searchable notification history
• Feature-by-feature user restrictions
• User-level call window restrictions
• Ability for recipients to dial in by phone and retrieve messages previously sent to them
• Rules-based list builder
• Desktop Alerts software for pushing notifications to a "pop up" on any device
• Quick Pick option on List Editor
• List and Message Saving from the Message Center
• Individual user address books
• Call-file upload
• Audio file library
• User-level profile and preference management
• Advanced multi-part data driven messages
• Broadcast-specific message delivery options
• Remote telephone job creation and initiation
• CallMe recording capabilities
• Global blocked-numbers list
• Blocked Phone and Email "CSV Download" link
• Security profile manager
• Individualized data view restricted access
• System-wide notification monitoring and management
• System-wide settings management
• Metadata manager for adding and defining data fields
• Data import manager for configuring and scheduling data imports
• Send HTML emails with rich formatting and attachments
• Brand emails with the organization's logo, colors and style
• Dual delivery methodologies and no single point of failure
• Co-located in facilities alongside eBay & Yahoo!
• Multiple redundant SAS 70 Type II certified facilities
• 256-bit SSL certified by VeriSign
• Rigorously tested and counted on by US Navy, Coast Guard, National Guard
• 100% FERPA compliant and quarterly security audits by outside firm
• Needs assessments
• Data-integration development and configuration
• Administrator training and end-user training included
• Ongoing 24x7x365 support and customer service
• Interfaces with Cisco Call Manager: certified by Cisco Systems Inc.
• Interfaces with 3Com VCX; certified by 3Com Inc.
• Interfaces with Standard ISDN PRIs