A complete cloud-based Direct Routing Solution
Are you looking to move your phone system to the cloud using Microsoft Teams, but don't wish to use the Microsoft Calling Plan? Are you wanting to drive productivity and build a cloud-based modern workplace? Are you considering bringing collaboration and voice together to create a more immersive environment? If so we partner with Intrado to deliver all that and more!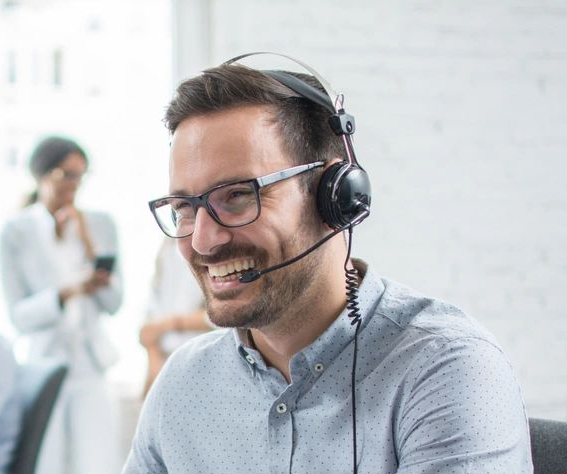 We're glad you're here!
If you have any questions we want to get them addressed. In certain cases specific pricing information is available. However, due to many considerations including your existing environment and technical requirements you can Contact Us any time for a custom quote.
We look forward to being of your assistance!
Why Direct Routing instead of a Microsoft calling plan?
At present, Microsoft offers their own calling plan strategy for Phone Systems in Office 365 currently on Teams – acting as the PSTN telephony carrier. This offering is limited to a relatively small number of international territories and is viewed as an expensive option, should your usage exceed the aggregate minutes you may incur higher-rate surcharges. Equally, organizations operating within those areas covered by this Calling Plan may wish to explore the option to "bring your own trunk" and use a new PSTN Direct Routing carrier such as Intrado.
MaxxConnect is an alternative to the Microsoft calling plan. It connects Intrado's carrier grade SIP trunking technology and external telephony circuits to Teams, via Intrado's qualified gateway. Thereby delivering a seamless PSTN telephone service with domestic and international calling capabilities in a carrier resistant configuration.
Features such as DID / DDI porting and international outbound dialing come standard while additional features and add-ons are also available. This enables Teams to become a more unified cloud-based communication platform delivering the benefits of a traditional phone system combined with the Collaboration power of teams.
MaxxConnect is delivered over virtually any MPLS network and the internet, providing the efficiency and economic benefits of network convergence and eliminating the need for local
PSTN gateways and costly PRI's. It also provides built-in business continuity tools to deliver maximum up-time. This results in enabling enterprises with a more efficient, scalable, and reliable platform for their daily communications